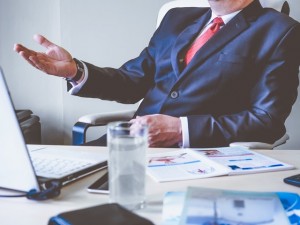 Choosing an insurance advisor is a big deal. They're your go-to-person on all things insurance, sometimes for decades to come. If you're looking for an insurance advisor to trust with protecting your home, your assets and your family. Know that a little bit of research can go a long way. A simple Google search and a few interviews can help ensure you choose an agent who will be a good fit for you. Before you start your search, here are a few things to know, and a few ideas to help choose the perfect insurance advisor for you.
Know the difference between a captive agent and an independent agent
Before you even start looking, it's good to know that there are two kinds of insurance agents and advisors. The first is a captive agent or an agent who works for just one insurance provider. The second is an independent agent, who isn't directly employed by any one insurance provider, but who has connections to a number of providers. It's good to know that independent insurance advisors provide a wider range of coverages, for lower premiums, since they're able to pick from multiple companies. This is not to say that captive insurance agents can't offer quality advice, it's just to mention that they offer more limited options.
Ask for referrals
Once you've decided on a captive or independent advisor, it's time to ask around. If you have trusted friends or family members, ask them who they use and if they're happy with the service. This will at least give you an idea of where to start looking. Then, go out and do a little research on your own. Always remember to check Google and business reviews for real-life feedback from current and past clients.
Consider doing interviews
Once you've narrowed your choices down to two or three advisors or insurance agent firms, go ahead and conduct a few interviews. It might seem like a bit of a hassle to do now, but after you've conducted them, you'll be able to rest easy knowing you've chosen an insurance advisor who's a good fit, and who will be working on your behalf. Here's what to ask during your interviews:
Ask for references and qualifications
Be sure to ask for each insurance advisor's qualifications, as well as one or two references from clients they've worked with in the past. There's a lot that goes into the insurance industry, and you want to make sure you have an advisor who knows their stuff and can offer you the best advice possible. Perhaps they have a degree in insurance, or hold additional certifications such as: Certified Insurance Counselor (CIC) and Accredited Advisor in Insurance (AAI).
Check licensing
Another good thing to check for when you're interviewing potential insurance advisors is their licensing. You can check to make sure the agent and their company are licensed to provide this service by checking with the Michigan Department of Insurance and Financial Services, or the National Association of Insurance Commissioners Consumer Information page.
How long have they been in the business?
You want an advisor or agent who's been in the business for at least three to five years. That'll ensure that they've got the experience necessary to provide you with the best advice. It's also helpful to go with an agent who works for a reputable firm or company that's been in business for at least 10 years.
Ask them questions about your insurance
One of the absolute best ways to see if an insurance advisor will be the right fit for you is to ask them a few of the questions you actually have about insurance. How do they answer your question? Do they provide good advice? Do they use a lot of industry jargon, or do they make it easy for you to understand what they're talking about? Simply talking to an advisor will give you a pretty good idea whether or not they're going to provide quality advice, in a way that makes sense to you.
Do they follow up?
The final test for the perfect insurance advisor is to see if they follow up. In the insurance business, even the smallest change can affect your insurance policy. Whether you buy a new car or your kids start college, your insurance advisor should know about these things. A quality advisor will give you a call every so often to make sure that nothing's changed so there are no gaps in coverage. A good way to judge in the beginning if an advisor will follow up well in the future is to see how they are with initial communication. Do they return your calls quickly, and respond to your emails in a timely fashion? If so, they're probably a great, responsive fit for the future.
If you're looking for insurance advisors you can trust, consider reaching out to the experts at Doyle and Ogden. As an independent insurance agency for over 60 years, we partner with many companies ensuring that you will get the best coverage for the right price. To chat with one of our insurance advisors about your policies, give our office a call at 616-949-9000, or contact us online today for a free quote!
Social Share