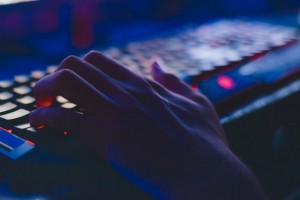 Today's consumer is increasingly concerned about the threat of identity theft. And rightly so — identity theft instances and costs continue to rise, and with past events like the security breach at Target, and hacks on several major credit card companies, it's likely that you or someone you know will be a victim of identity theft.
If you're worried about having your identity stolen, know that identity theft insurance does exist, and we're here to tell you everything you need to know about it:
What is Identity Theft Insurance?
Typically offered as a rider or floater policy in addition to your homeowner's insurance policy or renter's insurance policy, most standard identity theft insurance policies function to reimburse you for any losses, damages, or expenses you incur as a result of the crime. It's generally inexpensive, usually about $25-$50 a year. So why purchase identity theft insurance?
Identity Theft Insurance Details:
Identity Theft Insurance is remarkably inexpensive
It provides a large amount of coverage (usually up to $25,000) for what you spend
It can provide assistance in straightening out the confusion that can follow identity theft, depending on the plan
It can offer peace of mind — a feeling you just can't put a price on.
It may only cover the costs you incur in getting your finances back in order. This means it doesn't cover any money lost during the identity theft, but that's because most credit card companies and banks cover these costs.
Some Identity theft policies can alert you to fraudulent activity or identity theft.
In the end, whether you decide to purchase identity theft insurance is up to you. It's inexpensive and the assistance provided in straightening out your identity theft crisis is valuable. Be sure to read the fine print, and understand exactly what you'd get out of your specific identity theft insurance policy.
Can't decide if identity theft insurance is right for you? Give Doyle and Ogden a call at 616-949-9000, or get in touch with us online to find the right coverage at a better price.
Social Share